About Us
Founded in 2007, Web Traits Incorporated (WTI) began as a profitable business with expertise in key areas of IT. In 2015 WTI launched a new Construction Management Division (WTI-CM), to provide construction management and engineering advisory support services. Though the CM division is new, the staff at WTI-CM has been supporting the federal government as well as the commercial sector with construction management and engineering advisory support for over 30 years. We deploy the talents of our staff either individually or in a team format at the client facility in support of a specific need or range of needs as they are defined by the client's scope of work.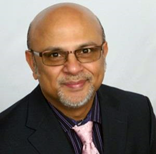 Bhaskar Roy Founder and Senior Executive
I am the founder and a senior executive at WTI. With verifiable year-after-year success achieving revenue, profit, and growth, I have helped WTI prosper through a rapidly changing corporate environment. I have extensive experience with information technology and business management, both of which require deep understanding of critical success factors and the challenges posed by different vertical markets and industries. I am highly skillful in building relationships with upper-level decision makers, harnessing control over key risk areas, and meeting customer satisfactions. I am customer-focused and performance-driven. I have led and motivated complex teams of professionals through challenging project assignments and have been managing P&L for Web Traits' business divisions, generating multi-million dollars in revenue.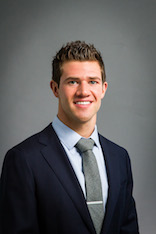 Ed Termyna Manager of Business Development.
I am a 2010 graduate of Penn State University. At Penn State I had the privilege of being a Scholar in the Schreyer Honors College where I graduated with Distinction. Prior to managing WTI-CM's business development efforts, I worked as a recruiter and later an account manager for a small construction management firm that supported the federal government. These roles specifically prepared me for the two things we (WTI-CM) do best as a company; hire the right talent and maintain our client relationships. I have seen firsthand how bringing the right contractors to an organization can transform their output. My goal is to assemble a staff of contractors that fills my client's talent gap and also meshes with the existing personality of their organization. At WTI-CM we have been successful doing just that. Working for WTI-CM has been a dream come true. WTI-CM truly cares about the wellbeing of our clients and employees. WTI-CM is unique in that regard. We regularly visit our client's facilities to discuss our progress and assure the continued success of our team's performance.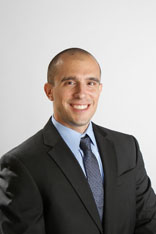 Joe Keser Assistant Program Manager
I am an Assistant Program Manager at WTI-CM. I hold a bachelors degree from York College of Pennsylvania. Prior to joining WTI-CM, I worked in Human Resources for a Fortune 500 Defense Contractor which prepared me for my current role. This experience has allowed me to provide high quality services to our geographically dispersed workforce. I have experience recruiting engineers, construction managers, health care professionals as well as, information technology professionals including cyber security analysts, system administrators, and network and database engineers. My past roles have also prepared me in developing and applying policies and procedures that apply to relationships with both the government and private sector. This serves me well as I support our employees, recruiting and day to day business operations. My greatest strengths are my creativity, leadership skills and the ability to quickly embrace new opportunities.